Family Album, Members in the Military
Ross, Dan - US Army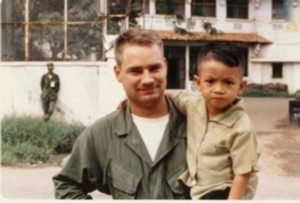 Dan Ross at HQ, 525th MI Grp, "The Ponderosa," Saigon, Republic of Vietnam, with a neighborhood munchkin.
Ross, Dan - US Army
Basic Training - Ft. Lewis, Washington
United States Army Intelligence School (USAINTS) - Ft. Holabird, Maryland
525th Military Intelligence Group (525th MI Grp) - The Ponderosa, Saigon, Vietnam
525th Combat Evaluation Group (525th CEGP)
525th United States Army Research Center (525th USARC)
Continental Intelligence Command (CONTIC), 18th Field Army, Airborne - Ft. Bragg, North Carolina
163rd Military Intelligence Battalion (Project MASSTER) - West Ft. Hood, Texas
Dr Dan's Complete Military History in Serial Form
---
Cline, Art - US Army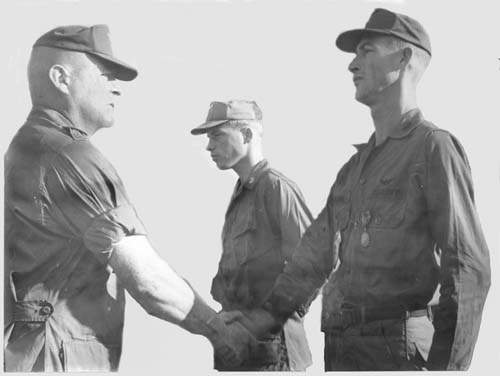 Art Cline Receives His First Air Medal
One of Your Relatives at War
Art Cline's Major Medals

Art Cline is Dan Ross's Second Cousin
187th Helicopter Assault Company

Art Cline is a true war hero. I have found several websites where helicopter pilots have told of their Vietnam experiences and have included info about Art Cline. He was their hero. He flew one of the deadliest helicopters in the Army, a Cobra. I watched three Cobras and about a dozen other bombers and fighter planes working over a North Vietnames Army regiment a half mile from my barracks in the Saigon suburbs for a couple of days and it was a sight to behold.

Here's what another helicopter pilot had to say about Art:

"As the last of the fast movers dropped their Napalm in the tree line, the Rat Pack Gun Platoon started in with their own brand of Landing Zone prep. Rat Pack 18, Killer Cline was making sure the slicks his fire team was protecting did not take any fire in the Landing Zone while unloading their troops. Hearing Killers voice on the radio telling lead that he could see no movement was comforting to all twenty chopper crews in he flight. We never had problems in a landing Zone with Warrant Officer Art "Killer" Cline coordinating the prep."

You may read this complete story by clicking here. Art Cline was dubbed "Killer Cline" by a Lt. Colonel. He was in a unit called "The Ratpack" and his call sign on the radio was "Ratpack 18."
---
Ross, Edward William - US Army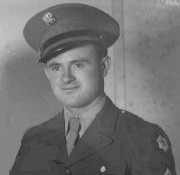 Edward Wilson Ross served during WWII
He is Dan Ross's Second Coousin Once Removed
---
Ross, Tim - US Air Force
Radar Repair Training - Biloxi, Mississippi
Radar Repair - Valdosta, Georgia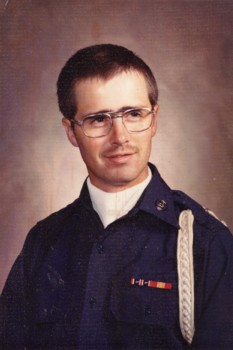 Knudtson, Marcia - US Air Force
Dental Technician
Tim and Marcia met and married in the Air Force
---
Russell, William - US Army (Union)
Company L, 17th Illinois Cavalry
Anybody with a Photo of William Russell, Please scan it and attach it to an email to Dr Dan
Russell, Dorothy - US Marines
Hill, Ray - US Marines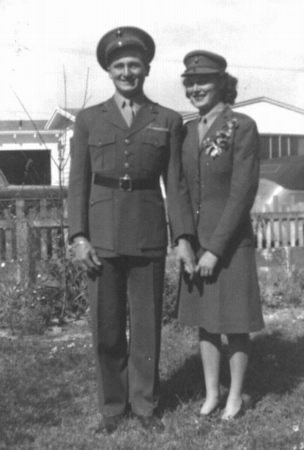 Dorothy Russell married Ray Hill the day before this
picture was taken during WWII. She is Dan Ross's First Cousin Once Removed.
---
Moore, Vinson, Jr. - US Navy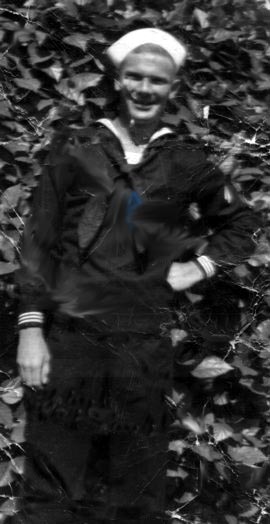 Dan Ross's uncle Junior. I believe he served during
the Korean War.
---
Moore, Betty Lou - US Navy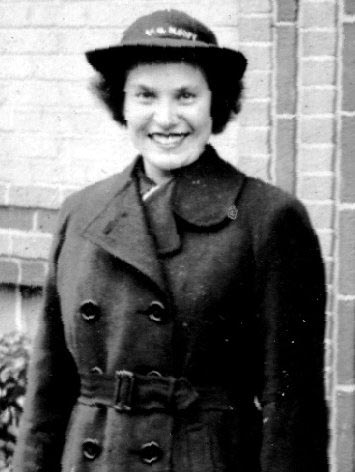 Betty Lou Moore. She took my moter's identification and enlisted
in the Navy during WWII at the age of 14. I don't think she lasted too long.
Betty Lou is Dan Ross's aunt. She simply disappeared around 1953.
---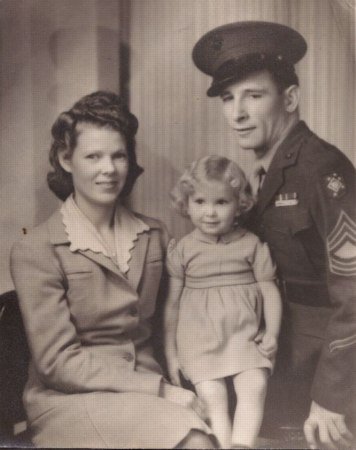 Dan Ross Bonna Ross Jordana Ross Dan & Bonna Ross Dan and Bonna Ross drdan71, drdan71@aol.com cornucopiagenealogica 09/30/03
Make a Family Tree on Ancestry.com - It's Free!! Click on the banner below: