On Memorial Day 2001, Ken and Martha (Ross)Winkelman had a cookout at their cabin near Donnelly, Idaho, 88 miles north of Boise.
Thursday, we drove to Pullman, WA, and met Jordana at Washington State University. The next day, Bonna Jordana and I drove to Nampa, Idaho. On Memorial Day, we drove to Ken and Martha's cabin in Donnelly. We put about 1500 miles on the mini-van that weekend.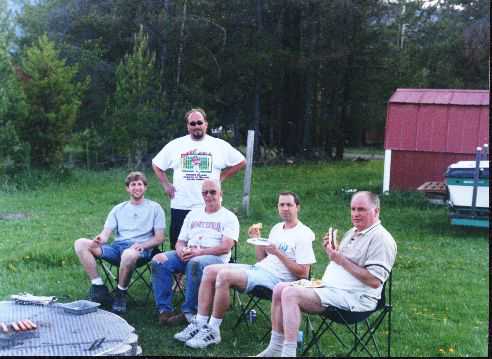 Picture A: L to R: Chauncey Morton, Mark Winkelman, Ken Winkelman, David Winkelman, Dan Ross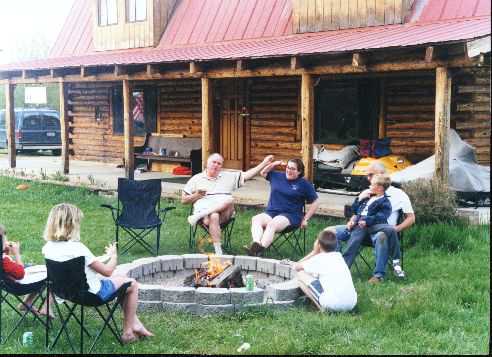 Picture B: Shelee Winkelman, Leslie Winkelman, Dan Ross, Jordana Ross, Spencer and Ken Winkelman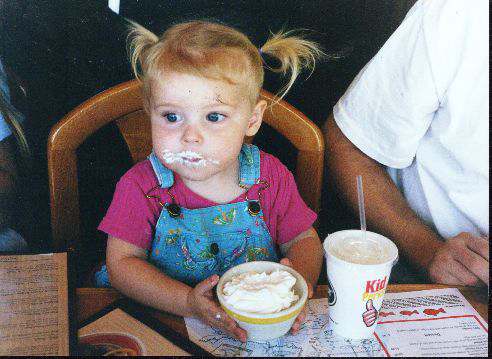 Picture C: Allison Winkelman and her usual, a bowl of whipped cream.
Picture D: L to R: Estelle Lee, Bonna Ross, and Heidi, Allison, David, and Joshua Winkelman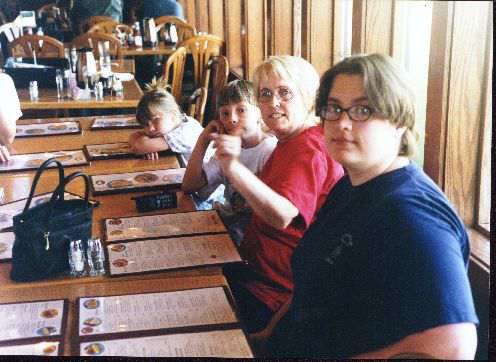 Picture E: Spencer, Sheleen, Martha, Jordana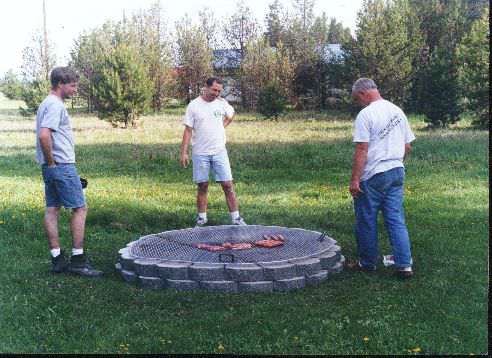 Picture F: Chauncey, David, Ken
I have pictures of the whole group on another roll of film. It's this kind of thing that makes me think I should have used a digital camera.
Dan Ross Bonna Ross Jordana Ross Dan & Bonna Ross Dan and Bonna Ross drdan71, drdan71@aol.com cornucopiagenealogica 09/30/03
Make a Family Tree on Ancestry.com - It's Free!! Click on the banner below: